Firm, Soothe & Lift in 1 Device
The Triple Threat
of Beauty Wands
Get professional spa quality treatments at home with visible results in less than 10 minutes.
The exclusive Trilogy Wand Skincare Kit is included with your purchase! ($50 value)
Firm, Soothe & Lift in 1 Device
The Triple Threat of Beauty Wands
Get professional spa quality treatments at home, visible results under 10 minutes.
The exclusive Trilogy Wand Skincare Kit is included with your purchase! ($50 value)
Celebrity Aesthetician & Founder of Skinlab
"Aesthetician to the Stars"
Fierce eye for beauty trusted by celebrity clientele
Featured in Elle, E! News, People, Real Housewives, and more
Over 15 years in the beauty industry
Making great skincare accessible to everyone through Trilogy Wand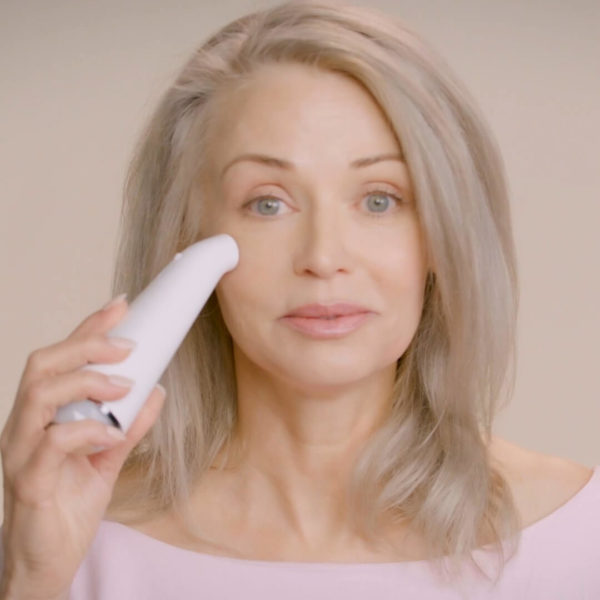 3-in-1 Professional Skincare Device
Real Results & Rave Reviews
"I am a senior so I have a lot to focus on with this easy to use wand. It is lightweight and fits comfortably in my hand. I use it in the morning after I've applied product and enjoy the gentle warmth. My face and neck appear more hydrated as the tool helps the serum and moisturizer to be absorbed. The end result… Fewer fine lines! But my favorite part is the blue cooling light which seems to be reducing my morning puffy eyes. Even my husband noticed a difference! So needless to say I'm hooked. It's a great product and I highly recommend it."
"The Trilogy Wand gives me the spa experience I'm craving when I can't make it there! The Trilogy's 3 modes allow me to quickly firm my skin with the warmth of the Red-LED Light then transition to the most wonderfully cooling experience that reduces any puffiness, especially under my eyes. And the coup d'etat is the eye-closing, dream inducing experience of a warming massage that drifts all worries away."
"The trilogy wand is the perfect all in one solution to my mid 30's skin. After using the red light, my skin appears plumper and brighter. I love the warmth with the red light, feels like a massage. The two ends of the wand are helpful to reach around the eye and the bigger end of the wand to reach the rest of my face. I love how this can help with acne and wrinkles"
"Love my new Trilogy Wand that removes the toxins of the day and brings on a smooth, relaxed skin. Not just a refreshed face but I use it on my hands that have way too many wrinkles for my choosing, you know Jackie O started wearing gloves in her senior years! My favorite mode is the finishing massage treatment that brushes all negativity away."
"Skeptical and hopeful seems contradictory. Could a wand really improve a 67 year old skin tone? Yes, yes it did! My hairstylist commented to me "how good my skin looked". After 3 uses I'm a believer."
"Bought it. Tried it. Love it. My Trilogy Wand is my perfect picker-upper when I can't make it to the spa. I use it several times a week to reduce stress by getting a warming heated massage that quickly transitions to a cooling, puffiness reducing moment and then the grand finale of massaging my skin with a hydration leave-on mask. What more could I want after any stress induced moment?"
today's exclusive Skincare gift with purchase!
To look and feel your absolute best, we created the Trilogy Wand with a custom-formulated skincare system to partner with. Each therapy of the wand is paired with a specific product to enhance your results. With your purchase today, you will receive these skincare products free with your Trilogy Wand ($50 value).
SPA QUALITY SKINCARE IS ACCESSIBLE. Anytime, anywhere.
The Future of Skincare
Is In Your Hand
Get professional spa results at home in less than 10 minutes, so no matter where you are or how busy your schedule is, your self-care is in your hand!